Regular price
Sale price
$6.50 USD
Unit price
per
Sale
Sold out
Experience the ultimate relaxation with a touch of magic. Brew a cup before bed to help ease stress and improve sleep quality, or simply enjoy as a refreshing after meal beverage.
Share
View full details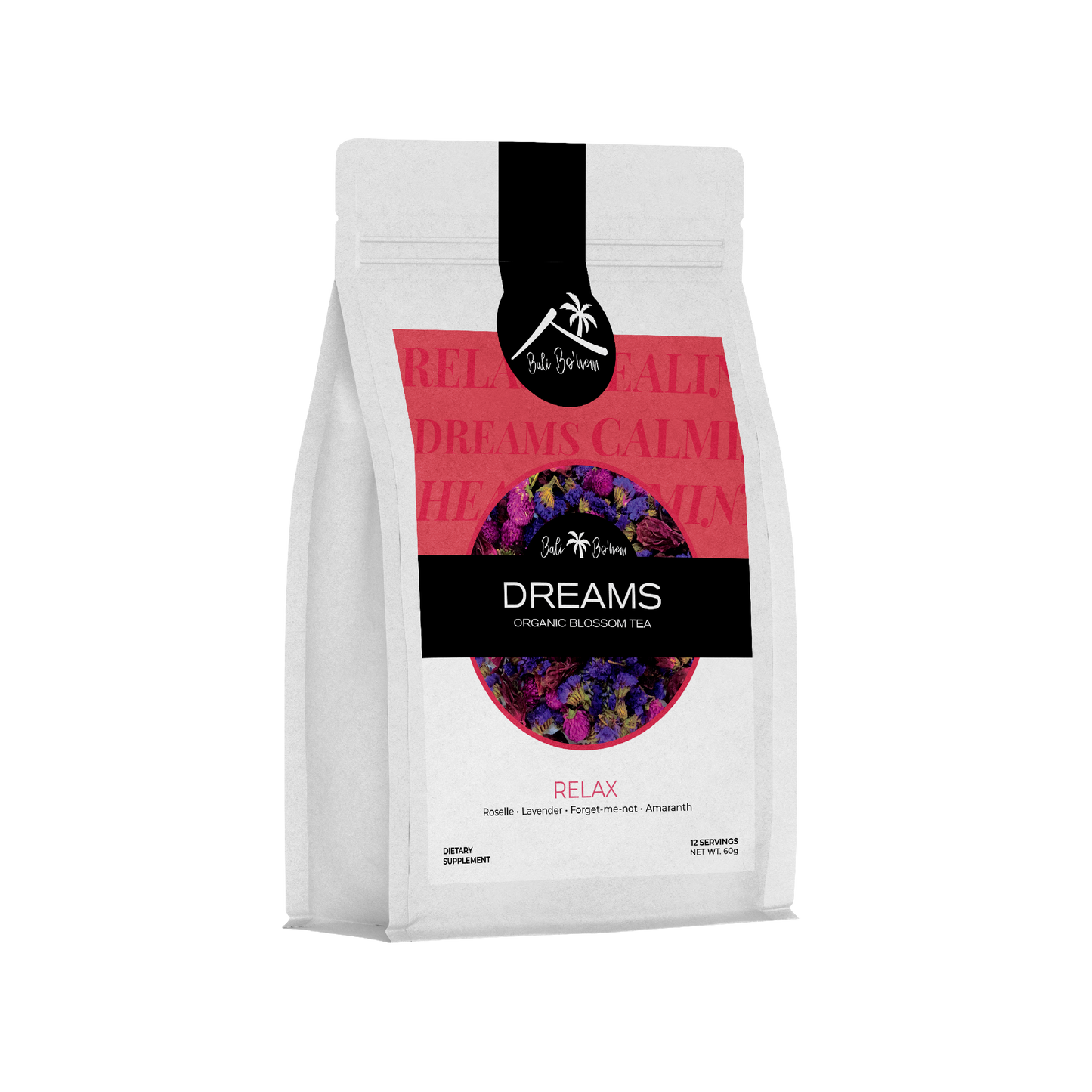 Sleep quality

Immunity

Vitamin C

Relax Mind

Gut Health

Antioxidants
Collapsible content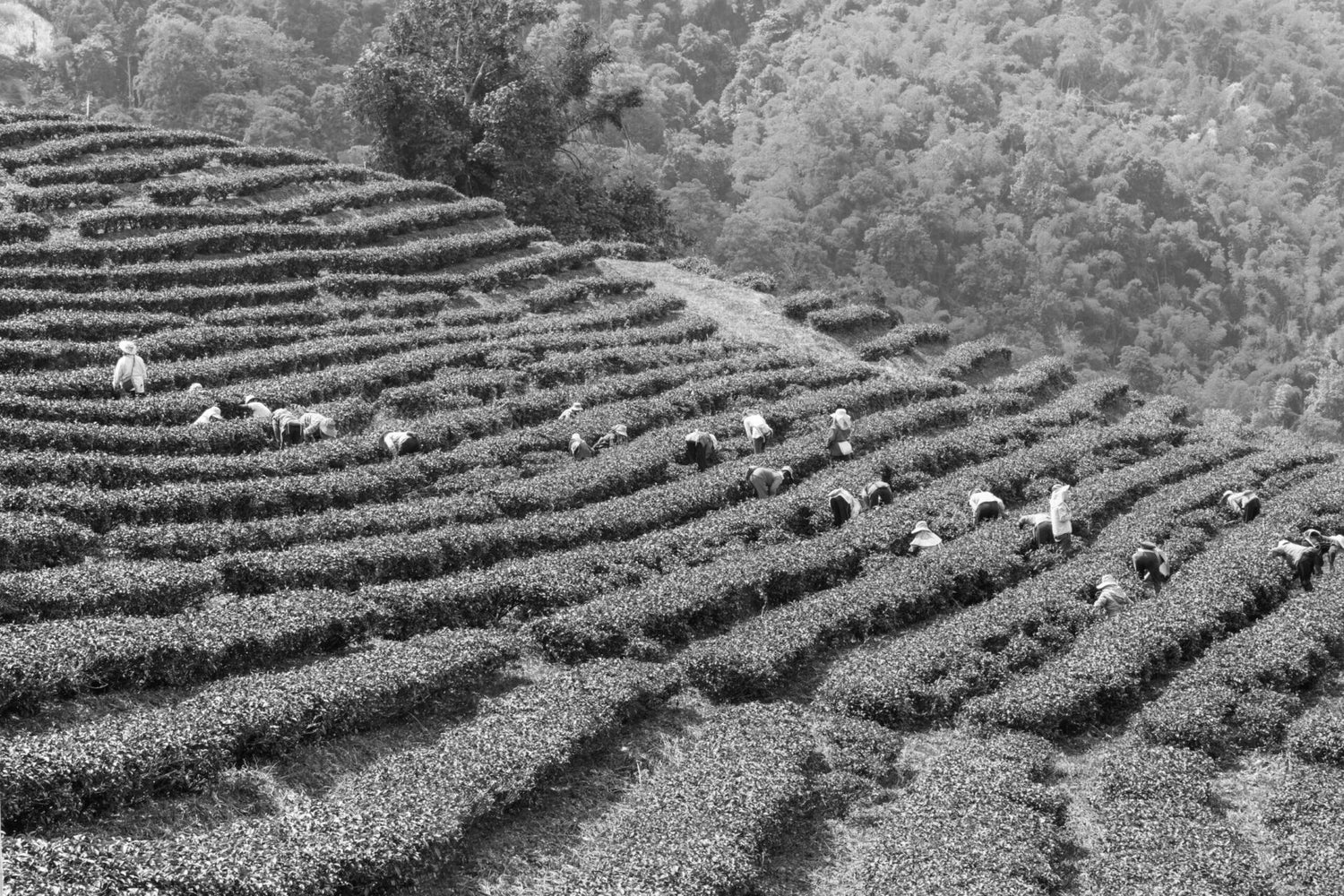 Ingredients

Lavender, Amaranth, Roselle, Forget me not
Benefits

Improve sleep quality
Helps calm mind
Anxiety reliever
Lowers blood pressure
Immune system booster
Rich in antixodiant and anthocyanin
Boost hair and skin health
High in beta carotene and vitamin C
Anti inflammatory properties
How to use

Use one teaspoon of dried flowers steeped in one cup of hot water. You can use a tea bag or tea ball or just strain the tea with a cloth. Steeping time is three to ten minutes; the longer it brews, the stronger it will be. Serve hot or cold.
Perfect time

Balanced, calming, and smooth, this flower-based tea was formulated to soothe restlessness and help you unwind before bed.
Important Information

This Blend has no harmful effects as such, but pregnant women and people with allergies must be cautious while drinking it and must always consult a doctor/dietician first.

No Artificial Flavors, Colors or Preservatives. Our high-quality teas have been made from fresh, unadulterated ingredients. You will find yourself pleasantly content with a pure brew of tea, made without any unnecessary preservatives or artificial flavors.
Ingredients
Lavender

Amaranth

Roselle

Forget me not
FAQ
What does blossom tea taste like?

Tasting notes: both delicate and powerfully floral. Perfume of all sorts of flowers in your mouth.
Does blossom tea make you sleepy?

Blossom tea will help with relaxation, as the elements of the blossom tea relax and strengthen your nervous and cardiovascular systems. Anxiety and Sleeplessness can also be treated with 7 Blossoms. Contains no Caffeine. Have a tea, relax and have a natural peaceful sleep!.
How do you drink blossom tea?

Place the tea flower pods in the bottom of the teapot or mug and pour hot water 3-4 inches above it to allow the flowers to fully bloom. Watch the tea bloom unfurl from its tiny ball into a beautiful flower. This usually takes 3-10 minutes. Stir tea gently to even flavor before drinking.
''Sip back and get your ZZZs on'' — Amanda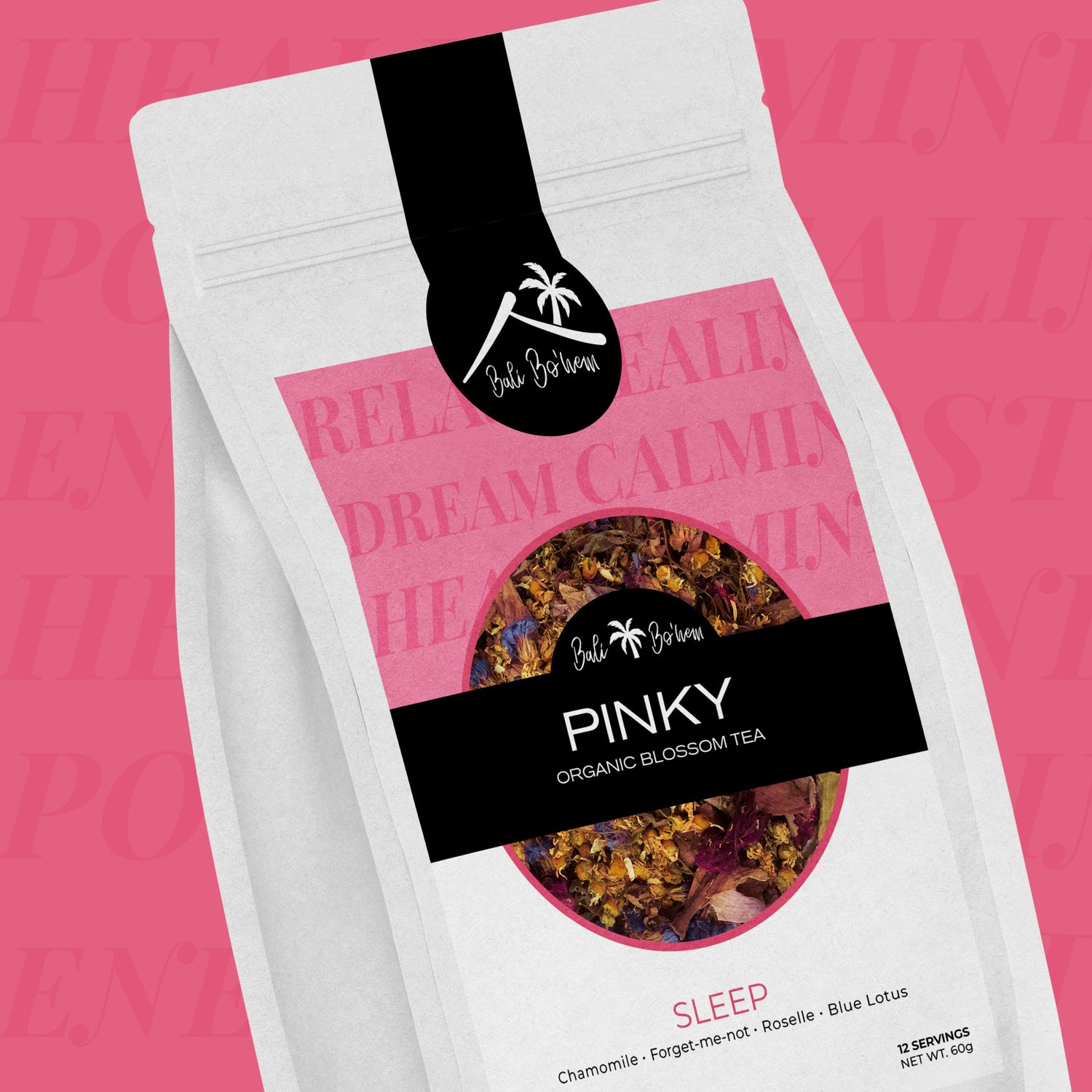 These blends were made to calm your mind, settle your body, and enhance sleep, naturally.
We're proud to develop and offer our finest quality selection of, flower-based & herbal teas that are certified organic – grown and processed without artificial fertilizers or pesticides. We also certify that they are a pleasure to drink. This blend of ingredients is then brewed in the same way as your favorite traditional tea, either loose or in tea sachets or bags. By combining quality ingredients, blends can be created that calm, invigorate, or treat minor ailments.
CERTIFIED ORGANIC
NON-GMO
PESTICIDE-FREE
CAFFEINE-FREE
SUGAR-FREE
VEGAN
GLUTEN-FREE
KETO-FRIENDLY
To learn more about our organic products, visit balibohem.com