This Chocolate Smoothie Bowl is not only delicious but also incredibly healthy. The frozen bananas give it a creamy texture and natural sweetness, while the cacao powder provides a rich chocolate flavor and a boost of antioxidants. The almond milk is a great source of plant-based protein and healthy fats, and the honey adds a touch of natural sweetness. Topping it off with your favorite fruits and nuts not only adds a burst of flavor but also provides an extra dose of nutrients. It's a perfect breakfast or snack for those who love chocolate and want to eat healthy. It's easy to make, and you can enjoy it on the go. It's a great way to start your day or to recharge in the afternoon.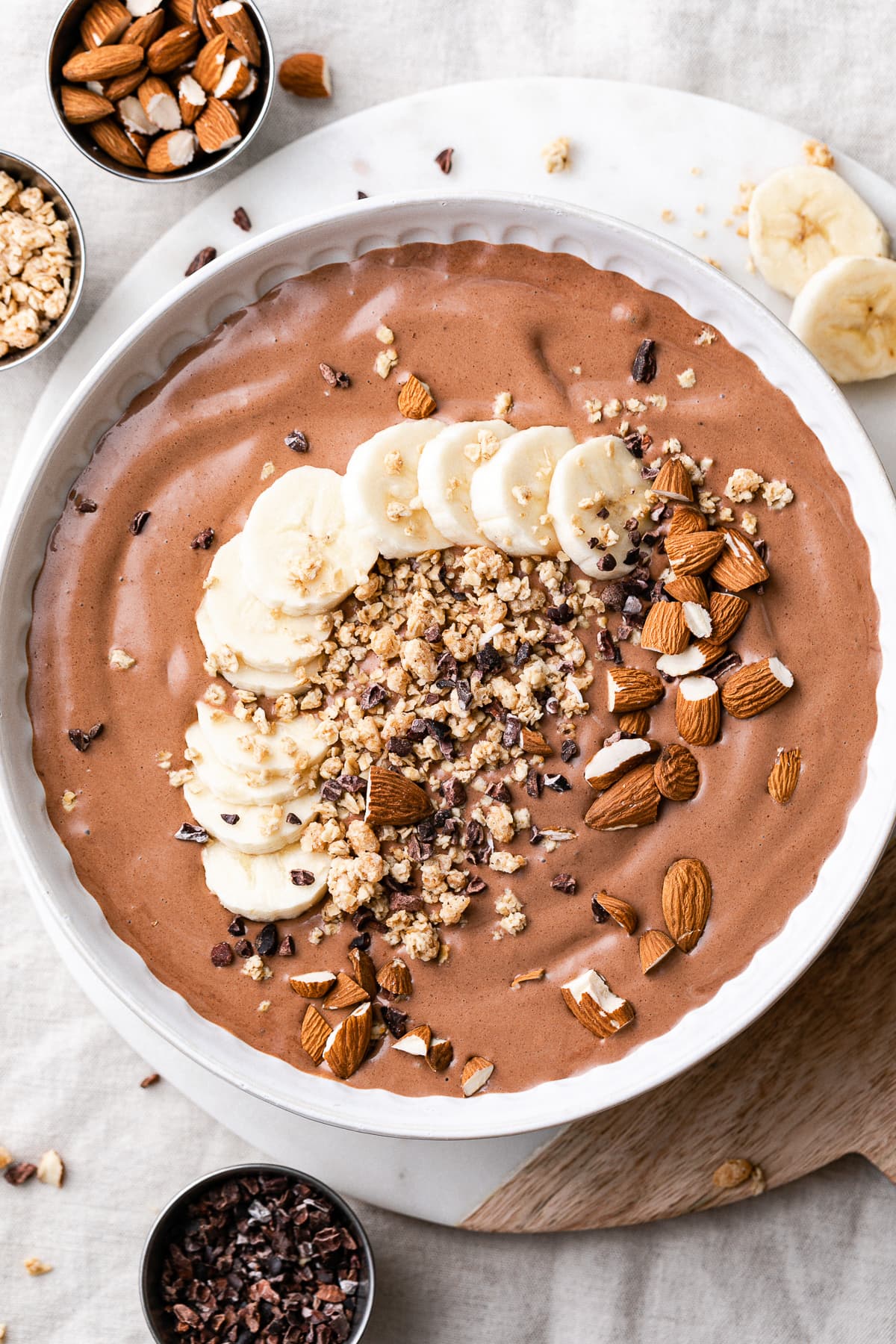 Ingredients:
2 frozen bananas
1 cup almond milk
2 tablespoons cacao powder
1 tablespoon honey (or more to taste)
Your favorite fruits and nuts for topping (such as berries, coconut flakes, and chopped almonds)
Instructions:
Begin by adding the frozen bananas, almond milk, cacao powder, and honey to a blender.
Blend the ingredients together until smooth. If the mixture is too thick, add more almond milk as needed.
Taste and adjust the sweetness as needed.
Pour the smoothie into a bowl.
Add your favorite fruits and nuts on top of the smoothie as desired.
Serve and enjoy immediately!
Note: You can also add protein powder, nut butter or yogurt to this recipe to make it more nutritious.