Regular price
Sale price
$6.00 USD
Unit price
per
Sale
Sold out
Organic Spirulina tablets are an easy way to consume this nutrient rich Blue-Green algae superfood. Spirulina is a type of cyanobacteria — often referred to as blue-green algae — that is incredibly healthy.

It is one of many superfood due to its excellent nutritional content and health benefits. It may improve your levels of blood lipids, suppress oxidation, reduce blood pressure and lower blood sugar.
Share
View full details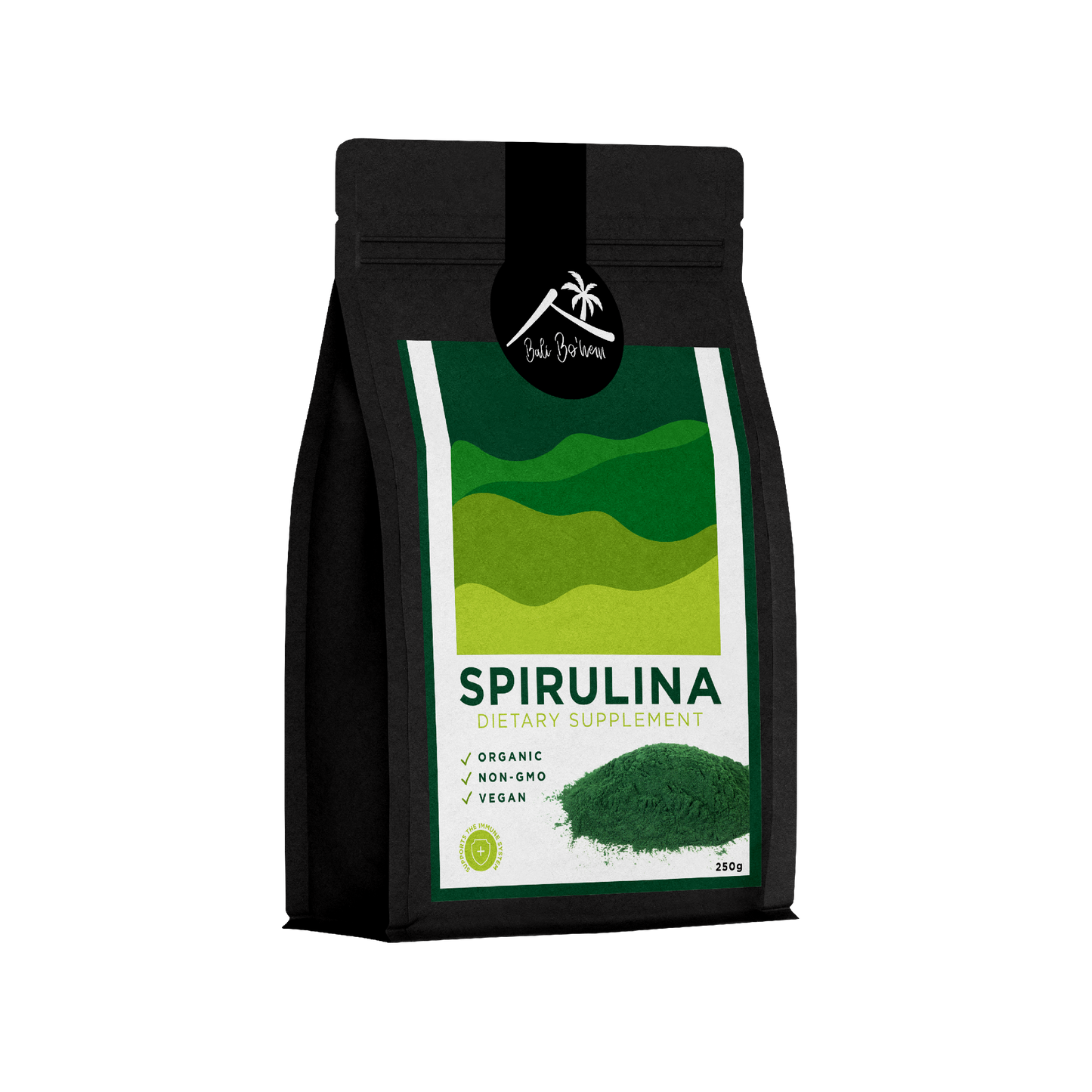 Amino Acids

Antioxidants

Raw & Pure

Immunity

Vitamins

Antioxidants
Collapsible content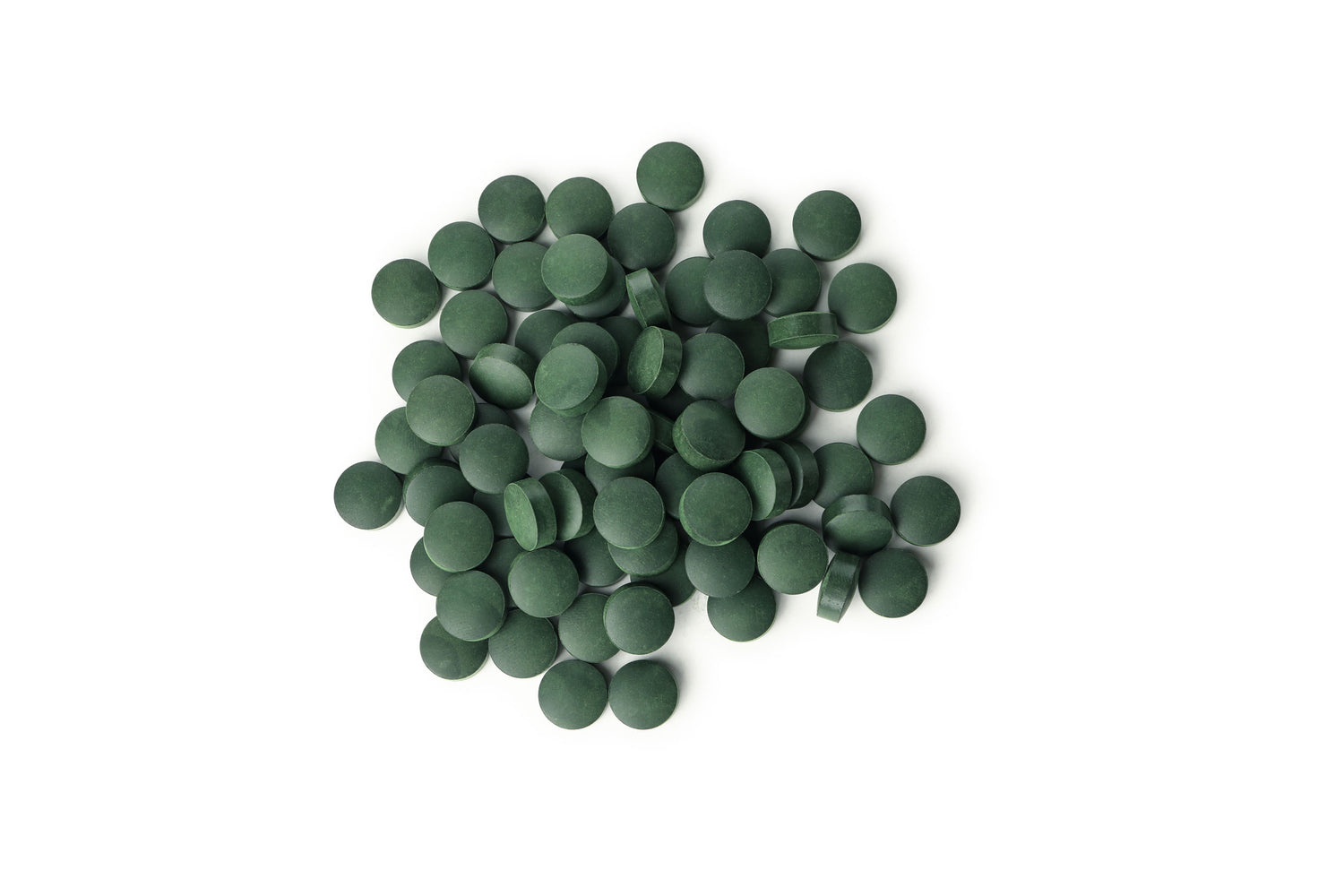 Charateristics

Origin: Bali, Indonesia

No preservatives, chemicals or binders, our product is 100% pure raw spirulina lasts for a year.

Our drying process without heat to keep all the nutriments:

Organic & Pure
Nutrient-Rich
Dietary Supplement
Suitable for Vegetarian/Vegan
Non-GMO Project Verified
Grown Responsibly in Indonesia
Benefits

High concentrations of nutrients and vitamins, including protein, iron, potassium, zinc, calcium, 

High nutritional values
Rich in vitamin A, E
Minerals & Enzymes
Complete Protein
9 Amino Acids
High in Antioxidant

·60% plant protein, providing all eight essential amino acids
·Richest known source of beta-carotene


· B vitamins and minerals including bioavailable iron and vital trace elements


· Omega 6 fatty acid GLA, which is often missing from modern diets
· A wide range of phytonutrients such as carotenoids, chlorophyll, enzymes, sulfolipids and glycolipids


· Powerful phytonutrient action – so much so that it's 31 times more powerful than blueberries, 60 times more powerful than
spinach and 700 times more powerful than apples


· More antioxidant and anti-inflammatory action than five servings of vegetables
How to use

Tablets: 4 per day.

Powder: Spirulina powder can be added to fruit or vegetable juices or to dishes to enhance nutritional content or can be used for face mask.

use it as facemask
add it to smoothies, which gives the drink a green color
sprinkle spirulina powder on salads or in soups
mix it into energy balls, along with other healthful ingredients
stir a tablespoon into fruit or vegetable juices
Perfect time

Taking spirulina in the morning versus evening seems to have no real impact on the nutrients it provides your body, so rest assured you're getting the benefits at any time of day. You may take the supplement in the morning and wait 15-20 minutes before taking any solid food so that your body can absorb the nutrients.
Important Information

Spirulina is safe for everyone to consume. Recommended daily consumption ranges between 15-40 grams per day. Consult with your doctor or nutritionist to determine how much is right for you.
FAQ
What are Spirulina's main health benefits?

Better nutrition – Spirulina is a good source of protein, vitamins, minerals, and essential fatty acids, especially rich in beta-carotene and vitamin K
Boost Immune Function – Studies show that spriulina may improve your immune system.
Boost energy – After one smoothie packed with spirulina, you'll see that you get an energy boost.
Natural detoxification – Spirulina attaches itself to metals in your body and so that the metals exit your body as waste.
What happens to your body when you start taking spirulina?

Gram for gram, spirulina may be the single most nutritious food on the planet. The quality of the protein in spirulina is considered excellent —  It gives all the essential amino acids that you need.

Spirulina is rich in a range of vitamins and minerals essential for maintaining a healthy immune system, like vitamins E, C, and B6. Research finds that spirulina also boosts the production of white blood cells and antibodies that fight viruses and bacteria in your body.
Who should take Spirulina?

Children who don't like or get enough vegetables and or have an imbalanced food intake.
Teenagers during their rapid growing period need a sufficient injection of nutrients. Spirulina is ideal for this.
Pregnant mums who need extra nutrients.
Seniors who have difficulty in having reasonable average 3 meals per day.
Sport lovers or athletics who need extra nutrients to keep their energy levels up.
Busy people who don't have the time to eat good meals.
Patients or people who need high volumes of nutrients to assist recovery (please consult your doctor)
Vegetarians who require extra nutrient sources
Is Spirulina suitable for vegans?

Absolutely. It's a very good source of vegetable protein.

Spirulina is a good source of vitamin B12. Many vegetarians and vegans are deficient in this crucial vitamin. And Vitamin b12 which plays an important role in energy production and proper neurological function.

10 grams of spirulina = 250% of your Daily Value for vitamin B12. It also contains thiamin, riboflavin, niacin, folate, and vitamins B-6, A, and K. 
What makes your spirulina soooo good?

We dry at low temperature, below 40 degrees to preserve all the nutriments and garanty the purity of our Spirulina. We can proudly say that it's RAW SPIRULINA.
Is your Spirulina safe?

We produce our Spirulina on our own farm, dedicated to the full process from harvest to packaging, to follow the international sanitary regulation, and the GMP certification.
Can I mix Spirulina?

Yes! You can mix Spirulina with any of your favorite foods and beverages.

Spirulina powder can be added to fruit or vegetable juices or to dishes to enhance nutritional content. It is tasty in soups, salads or mixed with yogurt.

If you are adding Spirulina to a meal that requires microwaving we recommend you heat the meal separately and add Spirulina after reheating.
Who shouldn't take too much Spirulina?

People with hyperparathyroidism
People who have serious allergies to seafood or seaweed.
Patients currently experiencing high fever.
Is Spirulina sustainable?

To produce 1 kg of spirulina very little water is needed. Spirulina can help in the struggle with global warming as it fixes carbon and produces oxygen.
« One of the most nutrient-dense foods on earth. »
As reported by The National Aeronautics and Space Administration (NASA) .
Superfood

Spirulina is one of the ultimate source of nutrition available to mankind today. The Nutritional value of 1gr Spirulina is equivalent to 1 kg of assorted fruits and vegetables. Plant-based nutrition which is fully bio-available and delivers a high efficacy rate.

Environmental Friendly

Our Spirulina is just how nature intended, with no artificial chemicals or simulated laboratory processing. To produce 1 kg of spirulina very little water is needed. Spirulina can help in the struggle with global warming as it fixes carbon and produces oxygen.

100% Pure Spirulina

As our Spirulina is raw and uncooked, you'll find all the nutrients are at their peak. All of the Spirulina we produce is fresh, alive​ and raw – and this means there's no foul odor and the taste is light, delicate and clean.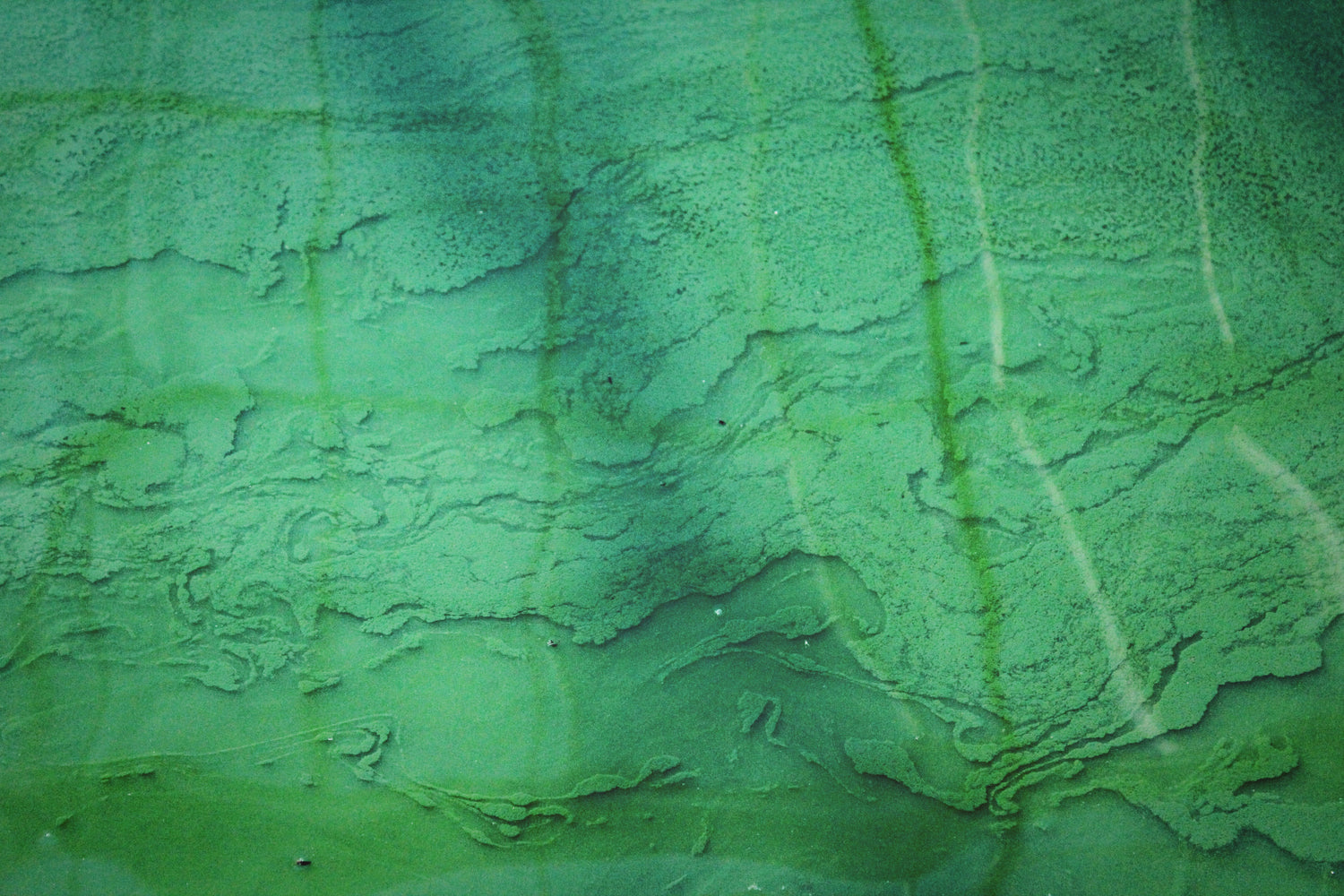 100% Pure Raw Vegan Spirulina
Our Spirulina is like no other, carefully cultivated under the warm sun, grown in pure controlled water in the cleanest of air. We're committed to protecting the environment and carefully consider every tiny detail of what we do, from the cultivation right through to shipping. With Bali Bo'hem, you can enjoy the clean, fresh taste from our greenhouse to your glass without damaging the planet. With us, you can experience Spirulina with a completely clean conscience.
CERTIFIED ORGANIC
NON-GMO
SUN-DRIED
PESTICIDE-FREE
SINGLE ORIGIN
HIGH IN ANTIOXIDANT
CHEMICAL-FREE

To learn more about our organic coffee, visit balibohem.com